OOTD | Spring is here
Hi fashionistas,
Finally the fist day of REAL spring came out here in Holland. I couldn't wait to get outside and snap some pictures of my new outfit. I showed the items already in an earlier post. Now I had the time to also really wear it. It was a good day today. The temperature was warm and the sun shined for a longer time. It's really true what people say: Sun makes us smile, it gives us a good feeling from inside. I like wearing black, but time to time I really like to pop bright colors in my outfit.
In this outfit I used multipule colors: black, green and hot pink. The cotton make the pants so comforable to ware. I really like it beacuse of the different colors, it's easy to combine. The aztec print is hot right now! That's it for now.. Don't forget to live your life keep on shining.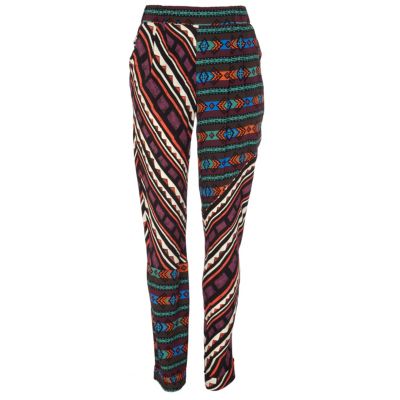 This aztec pant from River Island is kinda cool!
Bought at: